The EASY way to find a LOCAL Breeder!!!
.........(Breeders,

Join Persian Web Ring

and be FOUND)
Missouri

Platinum Member
~ Christypaw Persians ~
My babies are like the gorgeous kitty in the fancy feast commercials. You cannot find a more gorgeous, stunning kitty, they are simply breathtaking. I raise these adorable little babies in my home with my family and children. They are showered with love and have FANTASTIC personalities. They are used to a busy home and are very well adapted. We begin bathing and brushing our babies young so that our kittens are used to being groomed before they leave our home. My babies are spoiled rotten and are from champion and grandchampion lines. I am very particular about where I place my kittens so please tell me a bit about yourself when contacting me regarding my precious babies. I prefer my babies go to loving forever homes so they can be pampered the way they deserve to be. I can also answer a few questions ahead of time and let you know that my babies are used to children and LOVE them! They are well socialized, love to occupy your lap and are playful as well. CFA registered. My kittens come with current vaccinations, vet checked, a written health guarantee, and are Feline Leukemia, FIV, and PKD negative. Located near St. Louis, MO. Shipping available.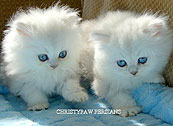 Platinum Member
~ Sweet Petunias ~
Welcome to Sweet Petunias. We are a home based cattery breeding persian and himalayans kittens with a sweet open expression. We have pet and show quality kittens available and we work with Grand Champion and Champion lines. All of my kittens come pre-loved and socialized by my three sons and my 3 crazy dogs. We keep it small here, we are not the "Super Walmart" of persian and himalayan kittens. Our females, males and babies are raised with my family with constant attention. Believe me, you will be able to tell the difference between a kitten adopted from our family. Our kittens will not run and hide under your bed. Our kittens will not spit and claw at your dog. My kittens would probably sleep with your dog! We are CFA registered and we offer a health guarantee. Please contact me with any questions you have regarding adding a new family member to your home. We do ship within the United States. Please visit our website to learn more about us and be sure to visit our avaialable page to see our beautiful babies. Talk to you soon!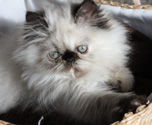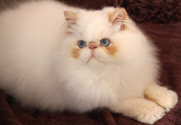 Premium Member
~ Artworkz ~
Artworkz is a CFA Cattery of Excellence, specializing in dollface persian, himalayan, and exotic kittens, with an occasional extreme face. We are a DNA tested PKD Neg. and Felv-FIV Neg cattery. Our kittens are raised under foot with lots of love, attention, and concentration on health and temperament. We have new litters that will be ready soon, as well as older kittens at discount prices. Check out our website for photos or e-mail for pricing.


Premium Member
~ Cheravels ~
Cheravels is a small CFA, PKD NEGATIVE, cattery located 45 minutes West of St. Louis Missouri. We take great strides to ensure the health and happiness of all of our cats and kittens. We Breed Extreme Face ,Solids, Himalayan,and Bi-Colors in a variety of Colors. Our kittens are raised underfoot with children, dogs and all the activity of family life. No Scardy cats here! They are easy to handle and easy to groom as they are very well socialized. All are loved and kissed from the moment they arrive untill they go to their forever homes. Each kitten will come with his 1st set of shots, wormed, and health certificate. Look for the purrrrfect loving companion at Cheravels. Please visit our website... You will be sure to fall in LOVE!!!

~ Doll Face Persian Kittens ~
We have been breeding teacup and toy Persian kittens for the past 25 years! With that many years under our belt, we must be doing something right. ~Join our joyful endeavor to spread love and fuzz around the land~ www.dollfacepersiankittens.com If you have any questions for us, we will be happy to speak with you - just give us a call (660) 947-3551 www.dollfacepersiankittens.com


Premium Member
~ Kaddyshack Cattery ~
Kaddyshack Cattery specializes in green eyed Silver Persians and blue eyed Himalayans from Champion bloodlines. We are located in Cleveland, MO, just south of Kansas City. All of our breeding cats are DNA tested negative for Polycystic Kidney disease, and are also negative for Fe Leuk/FIV. Our kittens are sold with a one year health guarantee, and can be shipped within the continental United States.


Premium Member
~ Persians by Rhonda RB Cathouse ~
CFA Cattery of Excellence 2007, Home raised full of fun Baby Doll Persians. Most are lap kittens but not guaranteed to be. Handled and spoiled rotten before leaving at 10 weeks or so. Health Guarantee, ringworm, flea, felv, parasite, ear mites etc free. Parents have been PKD scanned or genetic tested Negative. Looking for loving homes for adults with habits & expectations available.

~ Precious Persians ~
Located 1 hr west of St. Louis. CFA Persian Kittens, PKD negative. Raising White kittens with blue eyes, Himalayan and colors. Raised in my home.They are vaccinated and dewormed. St. Louis buyers get a free vet check at Webster Groves Animal Hospital, Out of state buyers receive a health certificate from my veterinarian. Visit my Face Book page Precious Persians and talk to previous buyers and see their beautiful kittens
Fluffies R Us - Our Persians are home raised under foot.

Basic Member

Upgrade
Happy Hollow Cattery - Welcome! CFA exclusive small in home cattery offering beautiful exotic short hairs and long hairs. We are a DNA/PKD, Felv negative cattery. Raised with love and attention. You will fall in love!

Basic Member

Upgrade
KELAMEG'S KITTENS - Beautiful persian kittens, CFA, Pkd neg.

Basic Member

Upgrade
Christypaw Persians - Homeraised beautiful Persian kittens for sale, spoiled rotten and ready to love!!!

Basic Member

Upgrade
Cat Cartel - CFA registered show cattery. Specializing in Himalayans, Exotic (Shorthair), whites and silver tabbies. Cat Cartel is a PKD, Felv and FIV negative cattery. Kittens and adults usually available.

Basic Member

Upgrade
Daphne's Dolls Cattery - Doll Face Persian & Himalayan Cattery specializing in the exquisite Silvers and Goldens as well as Blue Eyed Whites. We are a PKD Negative Cattery.

Basic Member

Upgrade
2Share Himis - Tortie persian Kittens.

Basic Member

Upgrade
Judicats Persians - red, cream, black, white ~ blue and browb tabbies ~ PKD Negative ~ CFA Registered ~ MO Registered Cattery.

Basic Member

Upgrade
Kelameg's Kittens - Persian Kittens for Sale.

Basic Member

Upgrade