The EASY way to find a LOCAL Breeder!!!
.........(Breeders,

Join Persian Web Ring

and be FOUND)
Connecticut
Partner .
~ Precious Kittens ~
Precious Kittens Cattery - Home of the famous Pashmina White Persian as seen in calendars and magazines. We offer 15 years experience in producing the most beautiful Doll Face Persian kittens found today. All of our kittens are state and vet certified healthy being blood and stool tested negative for feline diseases. Buyers receive a state approved, vet signed health certificate showing all test results and vaccinations so you don't have to take any chances - you will know that your kitten is healthy. After a complete DNA testing of all our breeders, we are proud to announce that Precious Kittens is a PKD negative cattery meaning all of our kittens are PKD negative as well. Our cattery is county licensed and state inspected. Visit our website and see why so many people, including famous movie stars, are lining up to purchase a Precious Kitten. Shipping is available through Continental Airlines Pet Safe Program. Contact us by phone at (772) 460-1795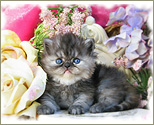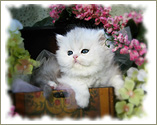 ~ AgapePersian ~
Luxurious, Beautiful, Healthy, PEDIGREED PERSIAN's available exclusively from AgapePersian. AgapePersian is a registered CFA cattery. We are a very small closed Cattery. We breed Silvers, Goldens, Calico, Bi-Color, and Solid White Persians. We also breed rare colors: Dilute Calico, Chinchillas (Silver & Golden), BlueGoldens, and BlueSilvers. All of our kittens will make wonderful and loving PETS, some have SHOW POTENTIAL! We breed for personality & health, breed standards, and finally color. Our kittens and cats are loving, trusting, and very cuddly; raised by our hands. They are all little Purr-Boxes!! Persians are the most loving of cat breeds. We do sell BREEDERS. Please let me know your intent when you contact me: inquiring for pet, show, or breed kitten. We do ship anywhere you are!! One year HEALTH GUARANTEE, PKD NEG.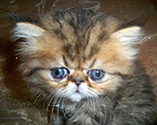 Platinum Member
.
~ Persian Kitten Empire ~
CFA Registered Pure Breed Persian and Himalayan Kittens with Pedigrees. NY, NJ, PA, CT.
Welcome to Persian Kitten Empire! We are dedicated to breeding happy, healthy, loveable Doll face Persian and Himalayan kittens. PKD negative. Feline leukemia negative. All cats/kittens are part of the family and are lovingly raised under foot. The kittens are well socialized and come with a health guarantee.






Premium Member
~ Lilac Farms Custom Cattery ~
Lilac Farms Custom Cattery, Specializing in the Finest Quality Himalayans and Persians in the world. Lilac Farms is a Non-caged, Closed Cattery practicing the Highest Healthcare Standards. All of Lilac Farms foundation breeding cats have been tested and found negative for: PKD, Feline Leukemia, FIV & Ringworm. All our cats and kittens are vaccinated and seen regularly by a licensed Veterinarian. Each Kitten is hand raised in our Historic Connecticut Estate. Grand Champion Bloodlines, Sweet Dispositions, and Award Winning Beauty. Working with all Coloration's Including Rare, Lilac, Chocolate, Tabby and Lynx Demarcations.


Premium Member
~ Bradpurr Cattery ~
I have a small cattery in Tn where I have been breeding and showing cats for over 25 yrs. I breed not only for the show standard but also for personality and big wide open expression with those huge round eyes. For the kittens safety, they are caged until they are six weeks of age but thereafter are free to run the house at will. They are PKD negative and come with a health guarantee,all their shots and, in the case of pets, are spayed/neutered. My cats are from National winning lines that have allowed me to produce show winners for myself.So besides my darling pets, I have breeder and show kitty available too. I specialize in lynx points in the tortie, blue cream, seal and blue point patterns and will be adding flame pts in the near future. All of my cats are raised with attention to optimum nutrition in a chemical free environment and that makes for healthier, happier babies. Please stop by my website for information on how you can do this too, but to see more pictures of available cats.
Rdreams Persians - Specializing in beautiful silver & golden persians. Occasional silver tabbies & silver tabby bi-colors.

Basic Member

Upgrade
FluffyCharm - Himalayan cattery FluffyCharm.

Basic Member

Upgrade