The EASY way to find a LOCAL Breeder!!!
.........(Breeders,

Join Persian Web Ring

and be FOUND)
Washington
~ AgapePersian ~
Luxurious, Beautiful, Healthy, PEDIGREED PERSIAN's available exclusively from AgapePersian. AgapePersian is a registered CFA cattery. We are a very small closed Cattery. We breed Silvers, Goldens, Calico, Bi-Color, and Solid White Persians. We also breed rare colors: Dilute Calico, Chinchillas (Silver & Golden), BlueGoldens, and BlueSilvers. All of our kittens will make wonderful and loving PETS, some have SHOW POTENTIAL! We breed for personality & health, breed standards, and finally color. Our kittens and cats are loving, trusting, and very cuddly; raised by our hands. They are all little Purr-Boxes!! Persians are the most loving of cat breeds. We do sell BREEDERS. Please let me know your intent when you contact me: inquiring for pet, show, or breed kitten. We do ship anywhere you are!! One year HEALTH GUARANTEE, PKD NEG.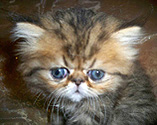 Platinum Member .
~ Furrbcats ~
We are a CFA PKD NEGATIVE Cattery of Excellence working with Top Quality Winning National and International Persian,Himalayan and Short Hair Exotic bloodlines. Our goal is to produce "Show Quality kittens" that meet and surpass the Persian Breed Standard and we do not intentionally breed to produce pet quality "Doll face" kittens. Our kittens are bred for Health, Temperament and Quality. The are raised in a home environment, hand fed and supplemented to develop a strong bond with their human care givers. Our babies are Sweet, Well Socialized and they will "LOVE YOU BACK!" OUR BABIES ARE PROVIDED WITH THE BEST NUTRITION, GROOMING AND HEALTH CARE. WE DO NOT CUT CORNERS!!!!! We Specialize in BLUE EYED WHITE PERSIANS that are sound of hearing, HIMALAYANS, BLUE EYED WHITE SHORT HAIR POINTED EXOTICS. In conjunction with COMPRI EXOTICS, we are Proud to Announce out first litters of BLUE EYED WHITE SHORT HAIR EXOTIC KITTENS. Our kittens come with a health guarantee, a USDA Health Certificate and are available to Pet and Show homes. Air transportation with Continental's Pet Safe Cargo available WORLD WIDE. If you are looking for a kitten with "QUALITY THAT SHOWS!" Then please contact me for more details and availability and please visit our website to meet our cats and kittens. Call Barbara: (386) 597-7455 or email: furrbcats@aol.com for more information. We hope to hear from you soon.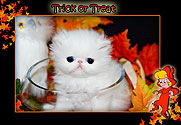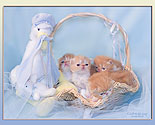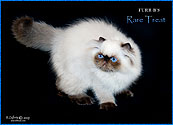 Premium Member
~ Ashlin Zots Exotics and Persians ~
Specializing in Exotic Shorthairs (shorthaired persians) and Persians. Kittens year round. Raised with kids and dogs and socially ready for any family style. Tabbies in all colors. CFA and TICA Registered. National and Regional Grand Champion bloodlines.

~ Bellagio Persians & Exotics ~
Bellagio Persians & Exotics is dedicated to breeding healthy, happy, beautiful kittens for pet or show. We believe that exceptional quality nutrition, lots of love and affection, and above standard pedigrees, produce wonderful pet and show quality kittens. We breed tabbies, bicolors, and solids.

~ Ciders Haven Cattery ~
Ciders Haven is a Bi-Color Persian and Exotic shorthair Cattery with beautiful bicolor Persians and exotics as my breeders. I have a small Cattery. My Persians and exotics are raised in my home, and all of my babies are raised with a lot of love and attention. I have a huge passion for these wonderful creatures and love them dearly. They all are given a lot of love and attention right from birth, and are raised in a clean healthy environment. My goal is to produce Persian and exotic kittens kittens with a very sweet personality, and with round or tear drop eyes with a sweet open expression that I love so much. I have and will keep striving for nice size nostrils (for good healthy breathing). All of my Persian and exotic cats have nice rich copper eye color that is passed on to every kitten that is born at Ciders Haven. My kittens always have beautiful, healthy coats and most likely will be in show condition, even if you are buying a pet kitten to love. As a breeder I am considered a small Persian and exotic breeder because I keep my numbers low. I believe in the quality of care my Persians receive and that I can give. Ciders Haven Cattery is a CFA (Cat Fanciers Association) registered Cattery and I specialize in Bi-Color Persians and Exotics. Our dominate colors are black and white, red and white, and calico. I also have dilute color kittens such as blue and white, cream and white, and dilute calico.

~ Persian & Himalayan Kittens in Unusual Colors ~
Offering Traditional Doll face & Show CFA Persians & Himalayans in unusual bi-colors & pointed with white patterns. Our kittens are raised holistically w/children & dogs. Never Caged! Ultimate Companion lap cats at a great price! All of our Breeders are PKD & Feline Leukemia negative, Big Attention Hogs!! Just the way we like them!! They come running to greet us when we come home, sit in our laps when we are watching TV or on the computer, sit behind us on our chairs at the dinner table, they enjoy sitting on the side of the bath tub watching the water or asking us to drip warm water on the side of the tub for them to lap up, and at the end of the day they sleep curled up with us in bed. Kittens come to you with these wonderful traits, very healthy with 1st Vaccination and 2 dewormings, a goody gift bag with food, treats, and toys. To ensure their good health we use Aroma Therapy Essential oils on our floors, furniture, toys, cat posts, etc.. We feed all our dogs/cats/kittens food only found at specialty pet stores, we also puree chicken breast, pumpkin, butternut squash, carrots, and add taurine vitamin C (ascorbic acid) bee pollen, flax seeds, brewers yeast, which is rich in selenium, chromium, potassium, magnesium, sodium, copper, maganese, iron, & zinc we add digestive enzymes to help them to assimilate all these vitamins. Shipping is available. Once your deposit has been received and your lovely kitten has been chosen... I will update our "Watch Me Grow" page with photos so that you can watch your baby grow with anticipation. Please view our website for available kittens and prices .


Premium Member
~ Wow Factors Persians and Exotics ~
Wow Factors Persians & Exotics(short-haired persian) is a cage-less cattery in our family home. We live in the beautiful Douglas Fir laced region just south of Seattle WA. We are a PKD neg.tested cattery. Our colors include bi-colors, tabbies, calicos. Showing our cats gives us much joy, it's fun meeting so many great people. We have kittens available throughout the year.
Crimsonpoint - CFA exotic shorthair-colorpoints with a focus of reds and solids(tortoiseshell).

Basic Member

Upgrade
FluffRs Kittens - I breed for color, temperment, and body type. My Himalayans are doll-faced beauties!

Basic Member

Upgrade
Adonis Persians - Breeding and showing Persians for over 10 years.

Basic Member

Upgrade
Whispurwnds Persians - Bi-color Persians in Odd and Copper Eyed.

Basic Member

Upgrade
Wisspurrs - Beautiful blue eyed white himalayans. Cfa registered cattery. PKD negative. We produce nice show quality kittens from excellent bloodlines. Our cats carry dynamite pedigrees. Check out our website!

Basic Member

Upgrade
Doober's PurrDolls - Doll Face Persian Kittens - CFA REgistered, raised under foot, and come with 30 day guarentee, and a personalized kitten care kit. Wide range of colors and tabbies.

Basic Member

Upgrade
Cellini Cattery - Cellini Cattery is a CFA registered cattery located in the Pacific Northwest of Washington State. We provide the top quality of Himalayan kittens.

Basic Member

Upgrade
Luvables Persians - Luvables Persians is a small cattery located near Olympia, WA.

Basic Member

Upgrade
Perizms Cattery - We specialize in Tabbies, solids, bi-colors and particolor Purebred persians.

Basic Member

Upgrade