The EASY way to find a LOCAL Breeder!!!
.........(Breeders,

Join Persian Web Ring

and be FOUND)
Pennsylvania
~ Biscaynecat ~
Dedicated. Healthy. Loveable. More than just words when it comes to choosing the right cattery for your next feline purchase. Whether you're looking for a high quality Colorpoint Persian purebred for show purposes, glamorously beautiful friend or simply a loveable and playful little ball of fur to complete your home's circle of love, our animals will fit your needs perfectly. Here at Biscaynecat Cattery, our cats are raised as social family members and every precaution is taken to guarantee perfect health and a long life. These animals are not caged; they are loved, bathed, brushed, playful, sweet, and built for purring. If only the very best will do, and you are seeking a Himalayan of unparalleled quality over price, we welcome your query. www.biscaynecat.com biscaynecat@gmail.com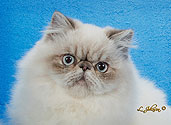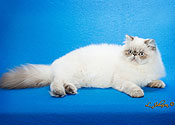 ~ Sundancer Persians & Himalayans ~
We are breeders of Persian and Himalayan cats. We have a variety of colors. Our cats are CFA registered and tested/negative for FIV and Feline Leukemia. All of our kittens get vet checked and their first set of shots before going to their new homes. Our cats and kittens are raised in our home wih lots of love and attention. They are very well socialized and handled by our young children and are also exposed to dogs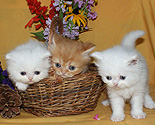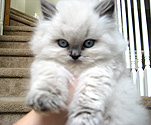 Platinum Member
.
~ Persian Kitten Empire ~
CFA Registered Pure Breed Persian and Himalayan Kittens with Pedigrees. NY, NJ, PA, CT.
Welcome to Persian Kitten Empire! We are dedicated to breeding happy, healthy, loveable Doll face Persian and Himalayan kittens. PKD negative. Feline leukemia negative. All cats/kittens are part of the family and are lovingly raised under foot. The kittens are well socialized and come with a health guarantee.






Premium Member
.
~ Byhishands ~
Quality kittens for the discriminating buyer. CFA registered. Written health warranty. Both show and pets arrive in full coat and well socialized. PKD, LK, FIA, FIV, and parasite free. Vet endorsed & approved. Member of CFA Persian and Bi-color Breed Council. Check availability on website.


Premium Member
~ Korie's Kitties ~
Sweet/Doll Face HIMALAYAN PERSIAN Kittens!!! -CFA Registered -Adorable-Beautiful-Cute -Guaranteed Healthy! -Shots -Socalized -Many CoLoRs! Bred for great Personalities and no known health problems in the blood line! Flame, Chocolate, Lilac, Lynx, Blue, Blue Cream, Flame Points and more.....


Premium Member
~ NY Cats Cattery ~
Beautiful CFA Registered Persian and Himalayan Teacup kittens with Champion bloodlines. We provide some of the most healthy, beautiful and well socialized kittens that you will ever buy.


Premium Member
~ Purrfect Kitties ~
We take pride in raising and breeding CFA registered Persians and Himalayans that are well socialized, have an excellent temperament, and are a compliment to the breed. All of our kittens are CFA registered with champion and/or grand champion/premier bloodlines. We provide a written health guarantee and kitten starter kit with each kitten. Our adults are FELV/FIV negative and have either tested PKD negative or come from PKD free lines. We believe that early socialization is important. They are raised with our 4 year old daughter and other pets. They receive lots of love and attention daily. We aim to provide our kittens the very best possible start in life.


Premium Member
~ Purrfect Purrs Cattery ~
We are a small cageless cattery in the Lake Wallenpaupack region of Northeastern Pennsylvania. We breed both extreme/flat & traditional/doll faced persians & himalayans. We are local to Orange County NY & Sussex county NJ.


Premium Member
.
~ SHADED DREAM ~
CFA SHOW AND PET QUALITY KITTENS AVAILABLE BI-COLORS,CALICOS,SOLIDS,SILVER AND GOLD.CALL LINDA 610-759-4193.


Premium Member
~ KingdomKatz Persians & Himalayans ~
KingdomKatz is a small CFA Registered DNA PKD, FIV, FELV Negative Show Cattery whose primary focus is on raising Happy, Healthy, Quality Himalayan and Persian Kittens that meet the written CFA Standard for the breed. KingdomKatz Royal Kings and Queens are CFA Grand Championed and Championed Show Cats from GC and NW Blood lines. Our kittens are raised underfoot, equally loved and adored whether pet, breeder, or show quality, and well socialized by our children and ourselves. KingdomKatz Kittens are fully-vaccinated, vet-checked, 100% free of fungus and parasites, sold with a health guarantee and are either altered or placed with a spay/neuter agreement.


Premium Member
~ VICTORIASCAT CATTERY ~
AM A BREEDER OF SHOW QUALITY PERSIAN AND HIMALAYAN KITTENS. I PRIDE MYSELF ON PRODUCING NOT JUST A SHOW QUALITY KITTEN, BUT MY KITTENS ARE VERY SWEET, AND ALSO HEALTHY. I HAVE BEEN BREEDING FOR OVER 20 YEARS. VISIT MY WEBSITE TO SEE MY BEAUTIFUL KITTENS AND ADULTS
Byhishands Cattery - CFA national/regional winning Byhishands Persians specializes in high white bicolors with sweet expression, massive boning, and excellent head type. Cats are guaranteed DNA PKD negative with health and fertility warranties.

Basic Member

Upgrade
Sybil Persians - CFA registered bi-color and parti-color show/breeder and pet quality kittens,raised with tender loving care in a clean healthy environment with a health guarantee.

Basic Member

Upgrade
Lady and the Tramp's Cattery - CFA Registered Kittens Available.

Basic Member

Upgrade
GORGEOUSPAWS - SH Exotics bi-color PKD DNA Negative CFA Registered.

Basic Member

Upgrade
Purjam - CFA Reg. Winning Persians specializing in solids (& particolors) & bicolors w/sweet expression, massive boning, & excellent head type. Also show other breed- RW Japanese Bobtails.

Basic Member

Upgrade
Tayerkats Cattery - Persian and Himalayan kittens.

Basic Member

Upgrade
Pretty Persians - Purebred Persians and Himalayans.

Basic Member

Upgrade
Blue Poppy Himalayans - We are a CFA registered cattery located in NE Pennsylvania, USA. Our program is capable or producing most colors, including the coveted chocolate and lilac.

Basic Member

Upgrade
Purrfect Kitties - We take pride in raising CFA quality kittens that are well socialized and are a compliment to the breed.

Basic Member

Upgrade